What is a Business Plan
A business plan is a document that outlines the goals and objectives of a business. It also describes how the business will achieve these goals and objectives. A business plan is an important tool for any business, as it helps to guide decision-making and ensure that everyone is on the same page.
There are a number of components that typically go into a business plan, including:
– An executive summary
– A description of the business
– The market analysis
– The company's competitive advantages
– The management team
– The financial projections
Creating a business plan can seem like a daunting task, but there are plenty of resources available to help you get started. Once you have a plan in place, it will be much easier to move forward with your business.
The next step is budgeting. This is an important part of any business, as it helps you to track expenses and incoming revenue. It's important to create a realistic budget that takes into account all of the costs associated with starting and running your business. There are a number of online tools and software programs that can help you to create a budget.
Finally, we'll discuss the business model canvas. This is a tool that helps businesses to map out their value proposition, key partners, key activities, and more. The business model canvas is a helpful way to visualize your business plan and ensure that all of the pieces fit together.
So there you have it! These are the basics of starting your own business. Remember, it takes hard work and dedication to succeed, but if you plan carefully and budget wisely, you can make your dream a reality.
Business Model Canvas
The business model canvas is a tool that helps businesses to map out their value proposition, key partners, key activities, and more. The business model canvas is a helpful way to visualize your business plan and ensure that all of the pieces fit together.
The business model canvas is a great tool for planning and strategizing. It can help you to think about your business in a more holistic way and ensure that all of the pieces fit together. If you're just getting started with your business, the business model canvas can be a helpful tool to get you started.
Download the Business Model Canvas
Basic Business Plan Format
Introduction
Purpose / Goal
Business Background
Background of Owners & Shareholders
Background of The Proposed Project
Marketing Plan
Organization Chart
Operation Plan
Financial Plan
Breakdown of Business Plan
Introduction
Tell us a little about your company or business such as:
Company name
Type of Business
Goods/Services Offered
Premises Location
Business start date
Industry Background
Current Market Trends
Goal / Purpose
Be clear and concise what your goal or purpose of this business plan is for, it could be for financing? applying for a loan?
Is the business plan a reference document to an implementation summary for a new project or a business you want to manage?
Regardless of your goal, importantly stating your goals clearly ensures the business proposal is meaningful to your intended reader.
Business Background
In this section write about your business in full. Required information includes:
Name of business
Operation address
Phone number
Type of business
Main activity in business
Registration number if any
Business capital
Keep this section short and simple like writing your own CV.
Background of Owners & Shareholders
Details of owners and shareholders such as name, telephone number, academic qualification as well as experience & skills need to be elaborated here especially if they are relevant to their roles and responsibilities.
This is the same as the company's background, but this is about your personal info or the shareholder.
Background of The Proposed Project
Make a sketch or use google Maps:
Company map (you can use Google Maps)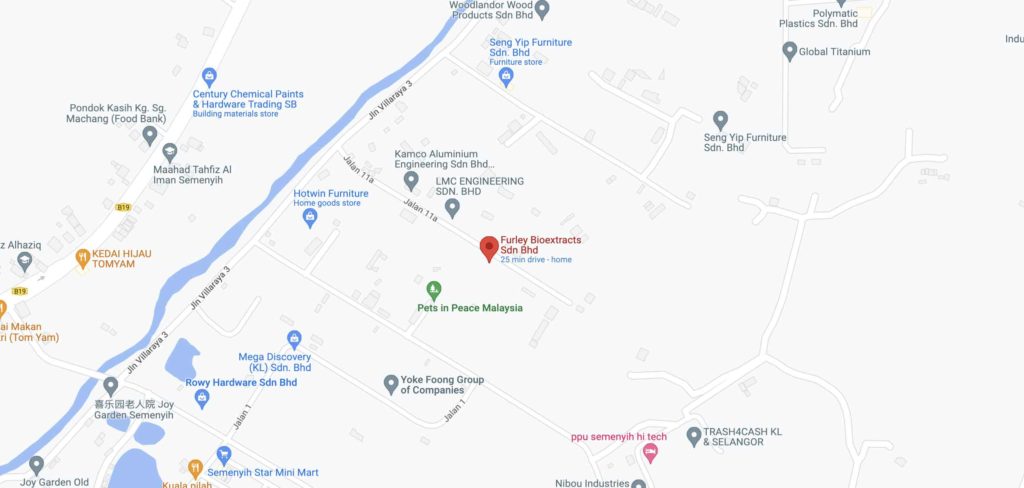 Company interior plan aka floor plan – If a factory, make a sketch off factory. If it is an office sketch the office.
Marketing Plan
The most critical plan helps you understand your business product or service.
Target Market e.g. (Male, Female, Unisex, Age Group 18 – 25)
Products or Service Strategy
Price Strategy
Promotion Strategy
Distribution Strategy
Competitive Advantage
Organization Plan
This organizational plan should have specific information about your company. The things to have are:
Organization Goals & Strategeries
Why do this business? to make a profit? fix a problem? List it here.
Make a list of goals with a brief description and what actionable points need to be taken to ensure the goal is achieved.
How to achieve a goal?
Start with your personal goals, followed by your business goals. Make sure your business goals answer the following:
As a business owner, what do you want to achieve?
How big or small do you want this business to be?
Do you want to include family in your business?
Staff: Do you want to provide employment?
Describe the quality, quantity or level of service as well as desired customer satisfaction perhaps even a criteria.
How would you describe your competitive advantage?
Short-Term Strategy
Plan for between 6 to 12 months.
The objective is to drive towards short -term expectations such as new product development and increased cash flow, sales stratergies for short term gains.
Think about the near future what is to be achieved and what strategies should be taken?
Long Term Strategy (5 Year Horizon Plan)
Usually for 2 to 5 years.
The objective is to achieve the goals set for a brighter future for the company.
Let yourself dream a bit, look far ahead, how to achieve the company's dream.
Could include investments today such as research and development to yield results for the future.
Organization Chart
Pretty Simple!! follow the example below: (Organization chart is from the top to bottom position such as the Board of Directors, CEO, General Managers to the production workers, drivers.)
Roles Function and Responsibility
State the functions and responsibilities of the positions for individuals as stated above.
For example, the sales are responsible for generating getting sales for the company.
Staff Overview List
Calculate the number of staff available segregated by each department or team.
Salary, Remuneration & Benefits to Staff
State the advantages of working with your company. Emphasize aspects such as:
Medical leave
Annual leave
Salary increament
Dental Coverage
Employees Provident Fund (EPF)
For example, do employees get a bonus if they meet KPIs? This depends solely on what your company wants to offer.
Operation Plan
The content for a business selling a product are as below:
Item List
Process Flow
Input Costs such as Product Costs, Logistics Costs, Distribution Costs
List of Machines, Furniture, Fixtures & Fittings
Resources Distribution
Financial Plan
The financial plan is the most important section! Yes, with good financial planning, the company will run much more smoothly. After all, we are doing a business we would want to benefit from our hard work and the reward is money!
What should be in this financial plan? A basic financial plan must contain the following aspects:
Costs and capital of business execution
Sources of financial financing (whether own capital, bank loans, hire purchase or other sources)
Cash flow (monthly and annual, for a period of 3 years)
Income statement (annual, for a period of 3 years)
Return on capital analysis (break-even analysis EBITA).
Dont know how to do it? confused?! If you do not have expertise in the field of finance, you can google ' Financial Budget Statement Template'.
Tips for Starting your own OEM Product
Based on your business plan ensure you have the unique selling points, target cost price and costing sheet including margins and distribution costs. Read more about it here.
Furley Bioextracts has been in business for 15+ years, has combined experience of 50+ years experience in manufacturing creating over 10,000+ formulations. Certifications include ISO22000, ISO13485, cGMP, HACCP and Halal

We work with small microentrepreneurs to large multinational companies to develop their products.
We are a contract manufacturer, OEM, business partner, mentorship that specializes in manufacturing food, cosmetics, traditional, capsules, medical devices and supplements. We serve clients from all around the world including Asia-Pacific, Europe, Middle East/Africa and North America regions.